Video source: Barbell Brigade
Gymnastics exercises, if done incorrectly, can do more harm than good. Subluxation, which simply means the pinching of the nerve can occur. It is an extremely painful condition that will keep immobilize you until you visit your chiropractor and your nerves get fixed.
It is important to prevent exercise-related injuries by doing it correctly, but the most important thing is to wear support equipment and clothing that will allow you to perform the exercises correctly. And in this case, if you squat regularly, you should consider getting compression shorts for squats. Here are the best compression shorts for squats.
---
Compression Wears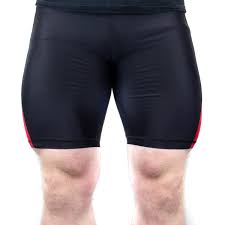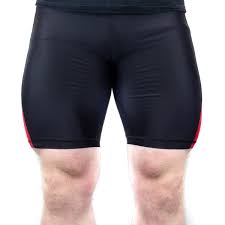 Compression clothing sets are great accessories for athletes who train hard and also for the average person with poor blood circulation or other common venous conditions. Compression wears help keep muscles warm and help blood vessels to circulate blood. If your blood doesn't flow well as a result of tired muscles or due to a sustained injury, the risk of a blood clot increases. By using compression equipment after an intense workout, you can significantly reduce this risk.
For maximum effect, compression shorts or other clothing should be snug, but not tight enough to restrict blood circulation. Any type of compression fitting should be optimally tight on the wearer and should feel even tighter at the bottom of the initial joint and gradually loosen towards the core of the body. This is called graduated compression and is the most common form.
Graduated compression fittings are available in different strengths, but in theory, they all achieve the same desired therapeutic effect based on the needs of the individual. The restrictive tension applied by the best compression shorts or sleeves helps circulate blood throughout the body and to the heart. One of the main benefits is to prevent blood from accumulating around the lower limbs.
The Use of Compression Shorts for Sports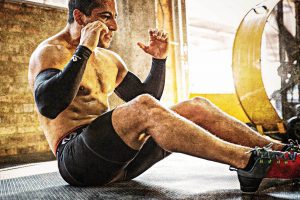 When it comes to training equipment, few items have achieved "must" status, such as compression shorts. Here's why: these close-fitting garments are one degree above standard performance wear and offer the sweat-wicking properties that you won't get in your standard boxer shorts. Some styles add tight, specialized tissue that can improve muscle recovery by circulating more blood in the quadriceps, hamstrings, and glutes.
Depending on the style (and your audacity), you can wear compression shorts alone or under your pants or shorts. You can also choose to use the most specific pairs during and/or after your workout to relieve muscle pain. Here are 10 of the styles we like the most.
Now let us now talk about the best compression shorts for squats that you can find in the market.
---
5 Best Compression Shorts For Squats
MAVA Men's Compression Shorts – Performance Tights for Workout, Running & Sports
Sport-it Men's Compression Workout Shorts with Pockets for Phone – Base Layer Tights, Short Leggings
2XU Men's Compression Shorts
Copper Compression Recovery Shorts, Underwear, Tights, Boxer Briefs Fit for Men
Under Armor Men's HeatGear Sonic Compression Short
---
Continue reading best compression shorts for squats
Reading: Evoke Pro A500 posture corrector review
---
Let me take some time to talk about each of the listed best compression short for squats. This will help you choose the one you desire. Take time to read through.
These men's compression shorts use specific compression to protect the back muscles during training. The shorts compress the muscles in the upper leg, reducing muscle vibration when squatting to reduce the risk of injury. They also help you maintain the correct shape. As a result of compression, you find yourself less tired. The shorts also help protect your abductor, gluteal, quad, and hamstring muscles.
The shorts have a quick-drying fabric that is breathable and wicks away moisture to keep perspiration away. The light and stretchy material is ideal for comfort and a wide range of movements. The shorts can be worn alone or as an undergarment.
This is one of the best compression shorts for squats and other training exercises.
CHARACTERISTICS
Directed compression
Fast drying
Light and stretchy material
Advantages
Prevent back injuries
Wide range of mobility
Multifunctional
Disadvantages
You must order a larger size
---
Continue reading best compression shorts for squats
Reading: Comfymed posture corrector review
---
The Sport-it compression shorts for squats and training are perfect for a wide variety of sports activities such as football, baseball, basketball, CrossFit, cycling, biking, dancing, soccer, gymnastics, hockey, Jiu-Jitsu, jockey, Muay Thai, marathon, triathlon, volleyball, yoga, combat sports, rugby, tennis, and MMA. They have an elastic closure and are made with a high-quality fabric which is light, elastic, fitted cut, and breathable.
The fabric has been combined with anti-humidity technology which allows the shorts to keep your skin cool and dry while providing enough heat for quick recovery during a workout. The 3/4 compression pants are designed to protect you against muscular trauma during light or heavy training. The shorts provide support for the upper leg and the spinal cord.
CHARACTERISTICS
Elastic closure
Light, stretchy material, fitted, and breathable material.
Two side pockets
Advantages
Made of durable material
It has pockets
It can be used for several sports.
Disadvantages
You need to order a few larger sizes
---
Continue reading best compression shorts for squats
Reading: What is a Posture Corrector and Are Posture Correctors Safe?
---
These shorts are made from a lycra blend with a drawstring closure. They provide optimal compression support using the circular 70-denier circular knit construction for 360-degree compression pressure. The shorts support and protect the glutes, adductors, IT band, quad muscles, and hamstrings.
The Invista Lycra fabric blend, certified for gradient compression, has antibacterial and solar properties while being breathable and light. The fabric also allows the shorts to reduce muscle damage due to the reduction of vibrations and oscillations during exercise.
This is one of the best compression shorts for squats, aerobic sports, running, walking, cycling, general sports, paddle and water sports, climbing, and hiking.
CHARACTERISTICS
Lycra blend
Drawstring/Lace closure
Medical circular 70 denier knit construction
Certified gradient compression
Advantages
Ideal for several sports.
Medical grade compression
Made of durable fabric
Disadvantages
The seams are not resistant.
---
Continue reading best compression shorts for squats
Reading: How Long do You Have to Wear a Posture Corrector?
---
This brand claim that they make use of an 80% nylon copper fabric which will certainly give the different compression wear options and powerful pressure unlike most products on the market. They provide the compression you need and are comfortable enough to be worn all day.
These compression shorts can be worn for yoga, active sports, athletics, sportswear, gym exercises, jogging, running, cycling, and other exercises. They keep the upper legs, waist, and bottom compressed with an ultra-comfortable fabric infused with copper that provides support while allowing you to maintain your range of motion.
CHARACTERISTICS
Copper-infused fabric
3 length options
Quality nylon fabric
Advantages
Versatile
Durable
Powerful compression
Disadvantages
They are too low to offer any lumbar support.
---
Continue reading best compression shorts for squats
Reading: How long does it take to fix your posture?
---
The Under Armor compression shorts for squats use 84% polyester and 16% elastane to create an ultra-soft and smooth fabric that provides extreme comfort while remaining light. The 4-way stretch fabric allows greater mobility and maintains shape. It has a moisture transport system that wicks sweat away from the body, keeping it cool and dry.
The shorts have anti-odor technology that prevents the growth of odors that cause germs and have smooth, flat seams that allow a full range of motion without chafing.
CHARACTERISTICS
Elastic closure
Machine wash
4-way stretch construction
Anti-odor technology
Smooth flatlock seams
HeatGear Sonic Compression
Advantages
Machine washable
It has an anti-odor capacity
Made of durable fabric
Disadvantages
---
Other Compression Shorts for squats
Below are some other best compression shorts available in the market
McDavid Cross Compression Shorts, Men's Performance Boxer Brief w/ Hip Flexor – thick compression material for recovery and support Black X-Large
Neleus Men's 3 Pack Compression Shorts with Pockets,6063,Black/Grey/Blue, US 2XL, EU 3XL
Epic MMA Gear Yoga Stretch Booty Shorts (XS/4, Red)
BALEAF Women's 8″ High Waist Biker Workout Yoga Running Compression Exercise Shorts Side Pockets Black Size M
THE GYM PEOPLE High Waist Yoga Shorts for Women Tummy Control Fitness Athletic Workout Running Shorts with Deep Pockets (Medium, Black)
Neleus Men's 3 Pack Sport Running Compression Shorts,6012, Black (Red Stripe), Grey, Red, US L, EU XL
Conclusion
In the end, the best compression shorts for squats should also work for other active sports. They should also allow you to have a wide range of movements during exercise. You don't need to want to be in mummy mode. It would be counterproductive.